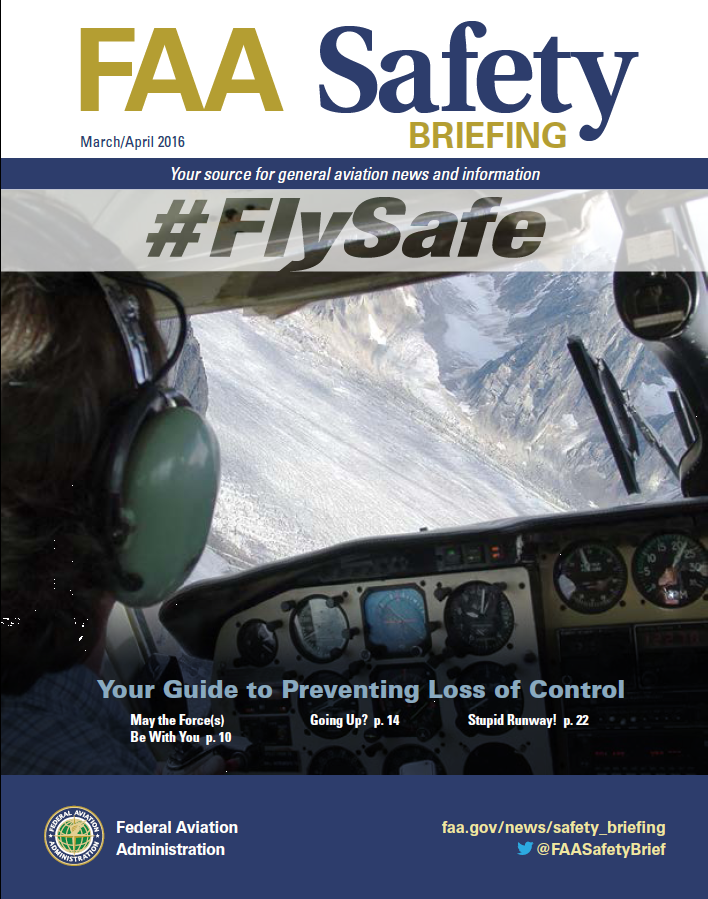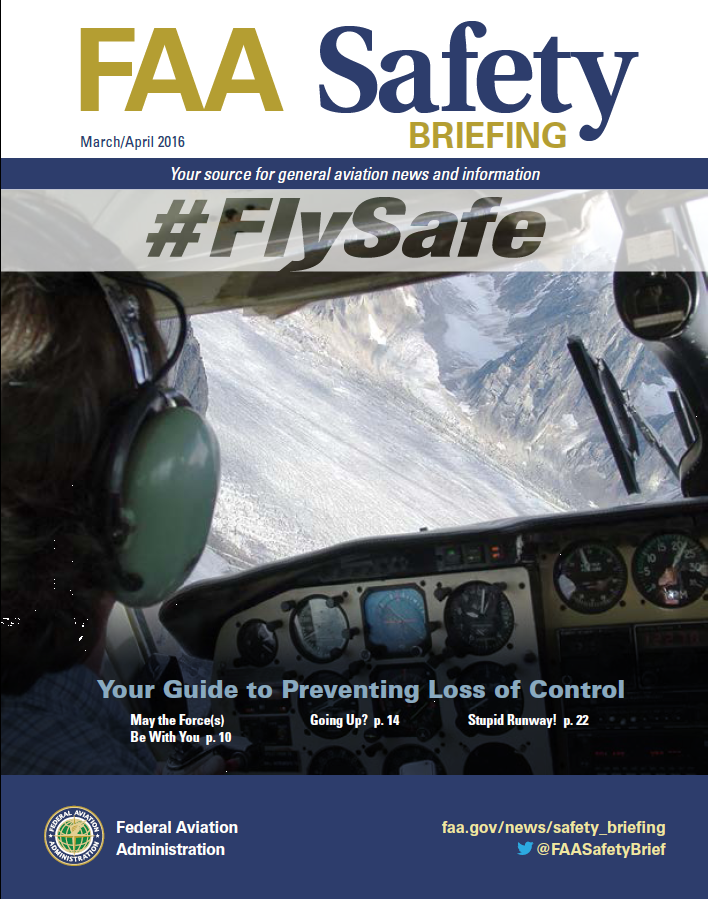 The March/April 2016 issue of FAA Safety Briefing, Your Guide to Preventing Loss of Control, is now available online. This issue features articles on loss of control — or "unintended departure from controlled flight" — a key focus of the GAJSC and the subject of two work group reports.
Articles in Your Guide to Preventing Loss of Control are intended to help pilots better identify the warning signs of loss of control, as well as fine tune their mitigation strategies and recovery techniques.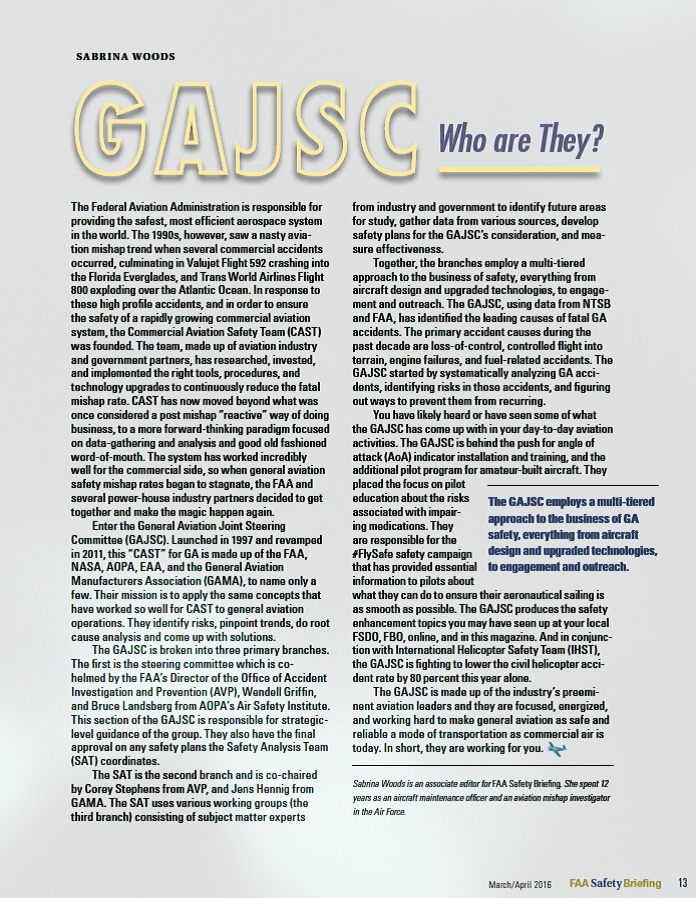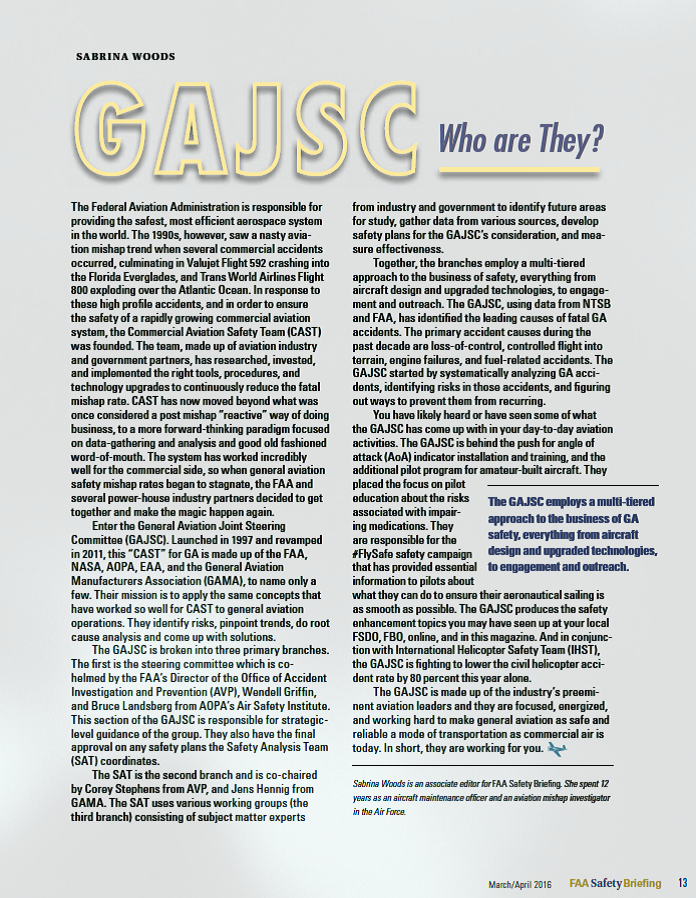 The issue also contains an article on the GAJSC describing the history of the committee and it's work to-date (see page 13).
Previous issues of FAA Safety Briefing and GA Safety Enhancement (SE) Topic Fact Sheets are available online here.